Sydney and Melbourne corporate acting, training and facilitation
What will your leadership legacy be?
Not a Drama is one of Sydney and Melbourne's leading corporate acting services. Using roleplay and simulation training techniques, we empower managers to become effective, goal-oriented and intentional leaders who can engage effectively and strategically with their internal and external stakeholders.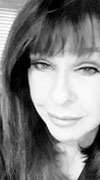 Karen Roden
Principal